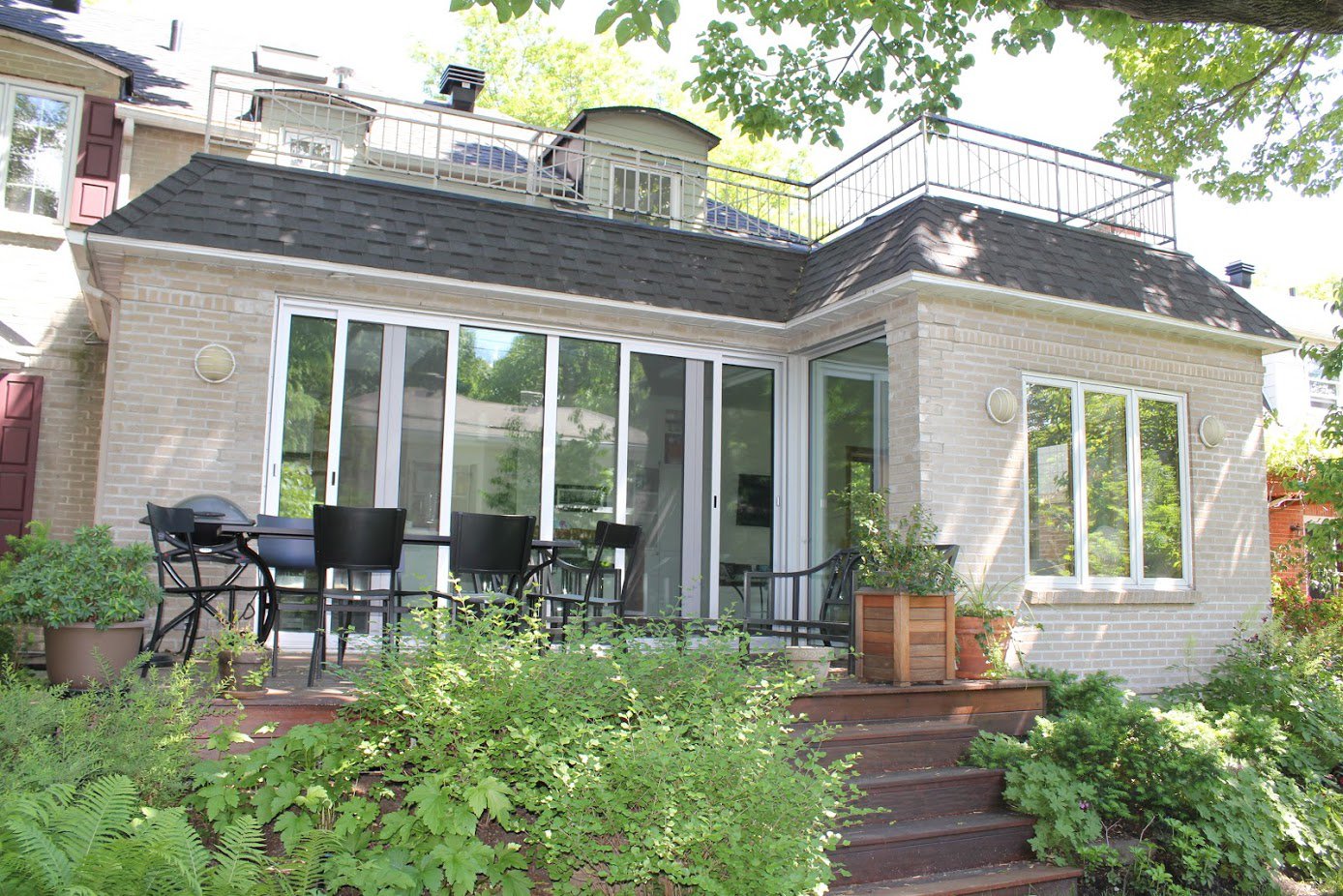 Home addition
Montreal's South Shore
Montreal South Shore House Addition
Be inspired by this magnificent home addition project on Montreal's South Shore. You too can benefit from our expertise as a general contractor specializing in residential addition and our turnkey construction services. Call us for a free consultation!
Project description
At some point in your life, you may want or need a larger home. It is also possible that you love your neighbourhood and you don't want to move. A home addition is often the best solution. Our clients on Montreal's South Shore loved their home but needed an addition that would become a sunnier and more convenient space. Our design and architectural team began work to design the plans for an additional room, plus a balcony on the roof, and before undertaking any such work, we ensured that we had obtained all building permits relating to the regulations and standards in effect in the municipality. 
Then, we started the project with the installation of the foundations and concrete slab, structure, walls and roof. As exterior siding, the customer chose the same brick as his residence. We have added full-length windows and a large patio door that gives access to the backyard. Our electricians installed an electrical system and our painters took care of the finishing. For the second part of the project, the balcony on the roof of the extension, we poured a concrete slab and surrounded the balcony with stainless steel railings.
As a general contractor specializing in residential addition, we take care of all the steps of your project: obtaining permits, design, 3D drawing, demolition, construction, renovation, post-contract follow-up, etc. To achieve this, Construction Précellence has established sustainable partnerships with architects, inspectors, building material suppliers, electricians and construction workers to ensure that this project is a success across the board.
Any questions?
If you would like more information on this residential addition project on Montreal's South Shore, on our turnkey construction service, or on our prices, do not hesitate to contact us by email or by phone. Your first consultation is free of charge! Our team will be pleased to welcome you and answer all your questions.
Other interior renovation projects
Certifications